This month's theme for Flashback Friday is "Christmas" and when I found the following picture the other day and I knew I had to post it this week.
Reason being: this coming Monday is not only Jack's birthday, but it is also my granddaddy Jack's birthday. Yes, their having the same name was on purpose; but their having the same birthday was not - in fact, my Jack arrived two week early just to ensure a shared birthday with the man whom his name was to honor and pay tribute.
Anyway this picture is of me and my granddaddy on Christmas morning 1982. Only a month after my grandmommy had passed away, my granddaddy did everything (and apparently bought everything) to ensure we all had a happy holiday.
So here's to you granddaddy. I hope you have a wonderful 82nd birthday with many more to come. I only wish we could be there to celebrate your special day with you. You are my hero and I love you more than words can say.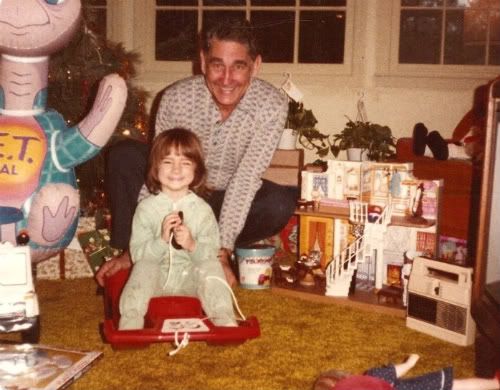 Please remember to link back to here in your post so that others can enjoy all of the Flashback Fridays and maybe join in themselves. Thanks!
Flashback Friday Participants
Powered by... Mister Linky's Magical Widgets.