So it is 1:30 AM on Sunday. We are suppose to leave the house in three hours. I should probably be sleeping but I am always so scared I won't wake up in time and we will miss our flight. Silly and paranoid I know; but just the same...
Anyway, as I stated earlier. We celebrated our Christmas a little early - Friday to be exact. (Santa is very kind and accommodating like that.) So, Thursday evening was our Christmas Eve. We have a bunch of silly traditions around our house when it comes to Christmas, so I thought I would share a few.
First off, Jack fixes a plate of cookies not only for Santa but for Santa's reindeer as well
(these were Jack's favorites);
while Beau on the other hand, and not-surprisingly I might add, simply enjoys eating the cookies.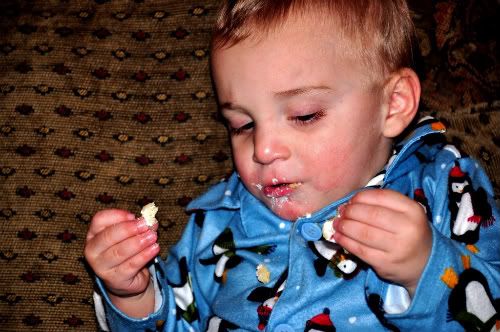 Then the boys gather (or rather are forced) in front of the tree for a quick pic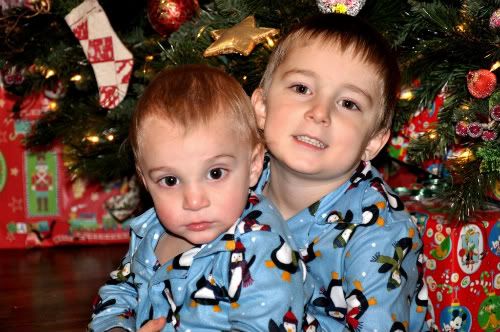 and then it is off to bed where daddy attempts to read to them
The Night Before Christmas,
before they start bouncing off the walls.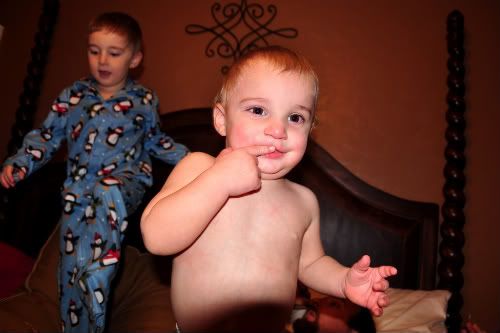 Once Beau is in bed, Jack writes Santa a letter - actually, at this age he is drawing pictures and writing the first two letter of his name - but I think Santa gets the general idea.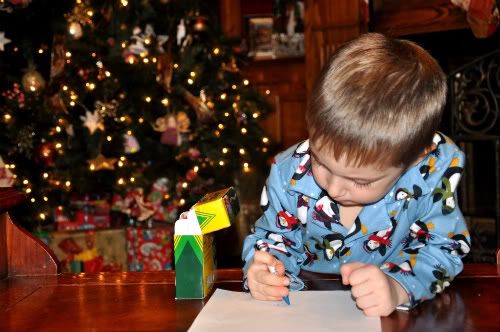 And then it is off to bed in hopes that St. Nicholas would soon be here.