Kids:
Since the theme is "The Eyes Have It", I chose the following photo. I love my little Beau's big brown eyes in this photo. Oh how he melts my heart.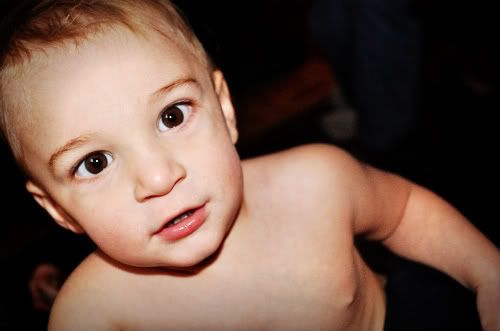 Pets:
This next photo, well, it's not really my pet but he does have to belong to someone right?


To see some more photos, or to join in yourself, please visit
i heart faces
.