This weekend was all about the live experiences.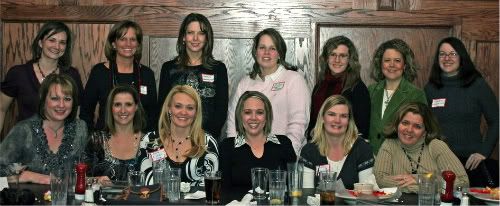 Friday night I was able to meet an incredible group of Oklahoma women bloggers (thanks Dawn and Michelle for the above picture). They all live on the other side of the state; but being able to take our friendships from virtual
to
real was well worth the 2 and 1/2 hour drive (not to mention the $12.30 in tolls).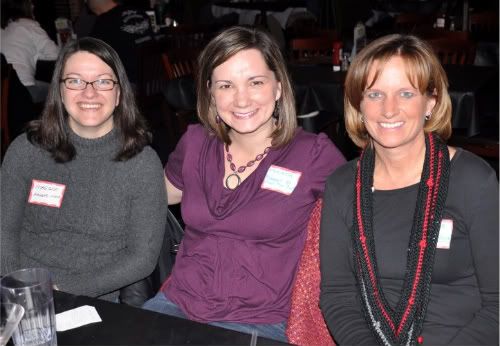 From Left to right: Maggie from Maggie's Mind, myself, and DeeBee from Rain or Shine
Coordinated by Dawn of
Dawn's Diversions
and Michelle from
The Froggy Bottom Blog
, the turnout proved a huge success. I think there was a total of fourteen girls in attendance and many of those women have also been nominated for
Okie Blogger Awards
:
So please remember to cast your votes before February 7th. All of these women and myself would really appreciate your votes.

To continue my live experience weekend, Sunday evening Nana Robin and Papa Chip treated everyone to Walking With Dinosaurs.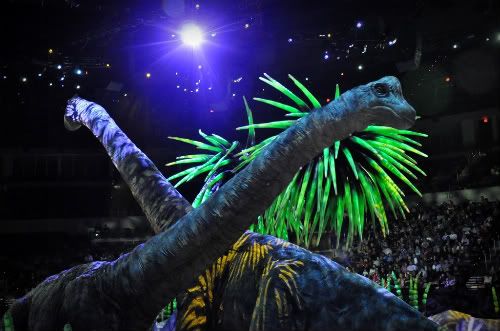 The show was incredible, even for someone like me who is not really into that kind of stuff. It was really amazing how real and life-like these dinosaurs appeared to be.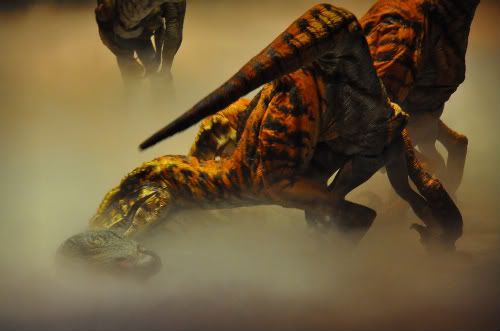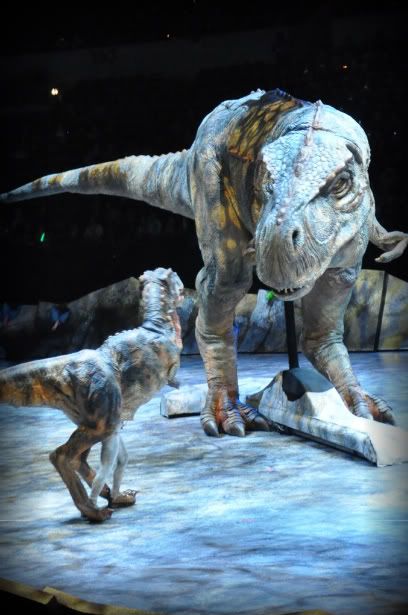 The kids (all three of them) were enamored by it all,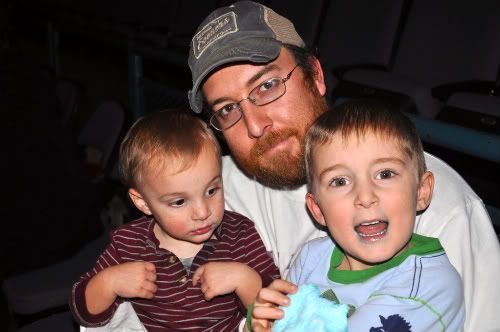 Jack especially;
But Beau liked it too as long as someone kept stuffing his face with food.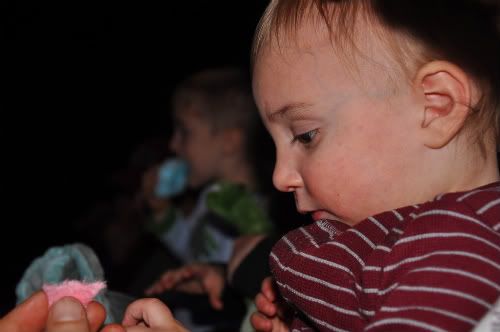 And when he wasn't eating cotton candy or chocolate covered nuts, he was chewing on his new friend.