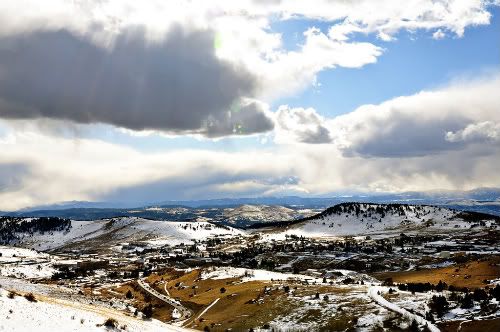 Thursday afternoon, we left for Colorado for a mini-vacation. Josh's aunt and uncle live in Trinidad so we thought we'd venture up there to say hello.
We had an absolutely wonderful time. We spent one day hanging out at their beautiful home that overlooked the snow-capped mountains. Jack loved exploring the new territory
and all three of the boys loved playing with all of the "new" toys (well, at least they were new to them).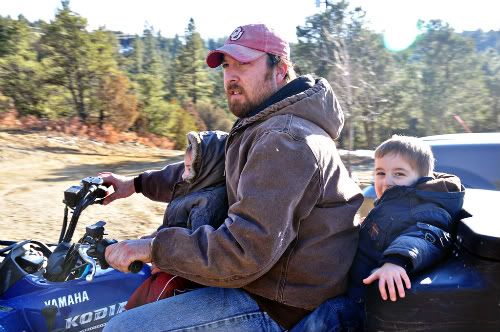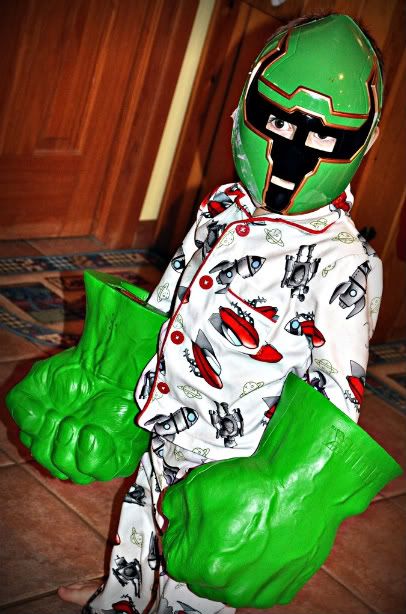 We went to Cripple Creek, where they were having an Ice Festival. The streets were blocked off and lined with elaborate ice sculptures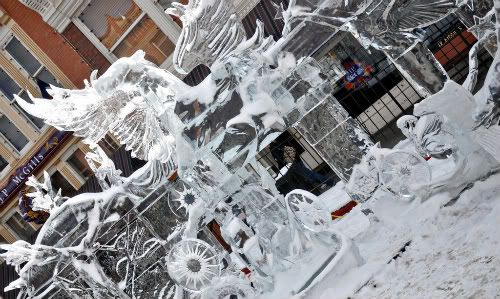 and their artists.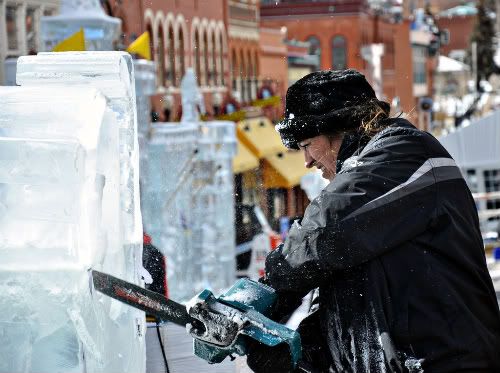 The boys were enthralled with them,
especially the interactive sculptures.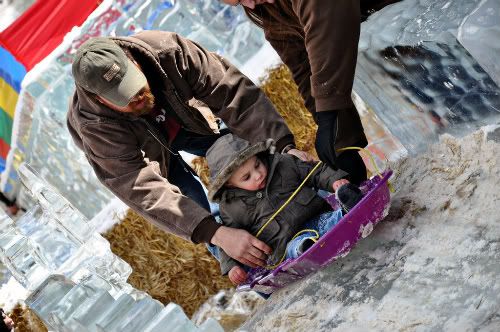 On the way home from Cripple Creek, we stopped at a Dinosaur Resource Center where Josh (who has a thing for dinos) got a hold of the camera and took thousands of pictures of every dinosaur imaginable.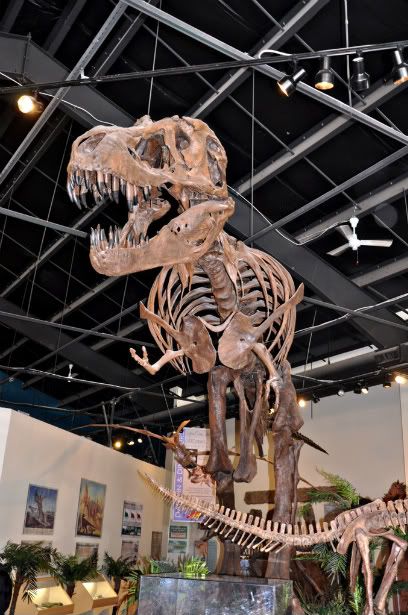 It was a really cool place though, that had hands-on learning stations for the little ones; but my kiddos were most taken aback by the gift shop, where Beau fell in love with a large stuffed dino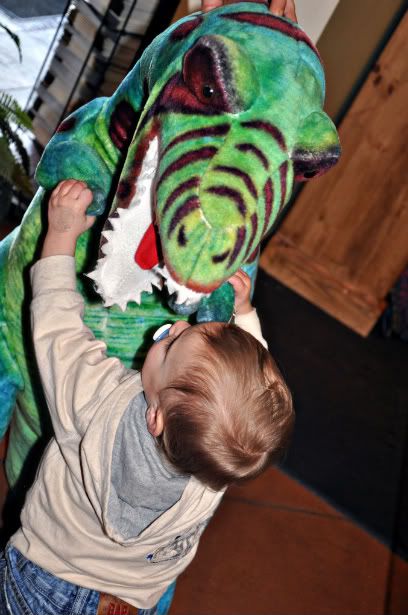 and Jack sat down in the middle of the store and began reading all of the books.
We also drove up to the outlet mall in Castle Rock and did a little bit of shopping and visiting with cousins that drove down from Denver.
Monday, despite the boys' begging and pleading to stay longer, we began our journey home. We took our time in getting back and stopped at a few places along the way. One such place was the extinct Capulin Volcano in New Mexico.
Josh read to the boys all about its erupting into existence sometime between 56,000 and 62,000 years ago.
In Amarillo we ate at the Big Texan - a novelty restaurant geared towards tourists where animals hung staring at me while I ate.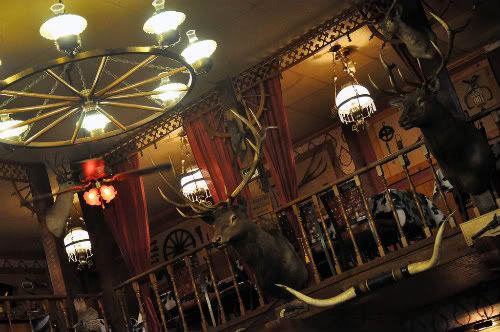 Not really my thing, but the boys had a great time.