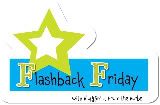 March's assignment: Sports and Recreation. It's time to dig deep into those photos and find some pictures of yourself or your kids playing a sport, dancing, ice skating, playing chess...or darts...or pool...or whatever it is that floats your boat. I am dying to see what photos you all end up posting. This should be a really fun month.
I have always been a girly-girl. At the age of four, I took up the sport of ice skating. My mom had taken me to an ice rink in Georgia where she placed those ugly blue rental skates on my feet and sent me on my way.
At first I was quite timid and grasped onto the walls for dear life as my feet glided along the ice below. All of that quickly changed though when I saw a boy about my age skating around in the middle of the rink. My competitive side came out and quickly there after, I was skating laps around him, or so I'm told.
It was at that point that one of the coaches at the rink walked up to my mom and asked her how long I had been skating. She laughed and said "About five minutes". He introduced himself as Allan and said, "I'm her new skating coach".
That's all it took. For years I devoted my life (and my parents devoted their wallet) to this beautiful sport. And when I went off to college I too took on coaching. It was only when Jack was born that I gave it up for good. I miss it every now and then but am so thankful that I get to stay at home with my boys.
The following photo is from one of my first competitions.
And this is a photo of some of my skating friends and me (I'm the one in the back with the bangs) standing with one of my first coaches, Allan
Please, if you have a spare minute or two, swing by some of the other links and leave some nice comments
Flashback Friday Participants
Powered by... Mister Linky's Magical Widgets.