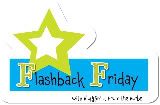 March's assignment: Sports and Recreation. It's time to dig deep into those photos and find some pictures of yourself or your kids playing a sport, dancing, ice skating, playing chess...or darts...or pool...or whatever it is that floats your boat. I am dying to see what photos you all end up posting. This should be a really fun month.
Since my kids are still too young to really play any sports and because someone last week asked if I ever took my boys ice skating, I decided to post the following photos of Jack's first (and only) time at the ice rink this time last year – and let me just say what a trial it was for my patience.
Jack had not yet developed his coordination well enough to really move around (after all, he was only 3 years old)
and I am certain he spent more time lying and playing on the ice
than he spent on his feet skating.
He so badly wanted to "go fast" though, so I was left to carry him a lot of the time – not something I would have done with my skating students.
I am hoping and praying that the next time we go he will be a little less hesitant and a little more ambitious about trying something new and unfamiliar.
Again, if you have a spare minute or two, please stop by some of the other links and leave them some lovely comments.
Flashback Friday Participants
Powered by... Mister Linky's Magical Widgets.