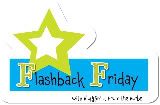 May's assignment: Since so many people get married during the month's of May and June, I have designated May's theme as "Going To The Chapel". So get out photos of your wedding, your sibling's wedding, your best friend's wedding; heck, you can even post photos of bridal showers, bachelorette parties, rehearsal dinners, and honeymoons if you'd like (just remember to keep them family friendly).
The friendship, the courtship, and the proposal (translation: one extremely long blog entry):
So technically, I'm breaking my own rules – I had originally planned on putting our wedding showers and all that other fun stuff in this post but then that just made it even more ridiculously long. And since I felt a little weird jumping straight into our wedding story, I thought it only appropriate to tell you all a little history of "us".
Josh and I officially met during the spring semester of 1998, my freshman year, his junior year (by semesters not necessarily by hours – lol). He was in my sorority's brother-fraternity and one of my friends/sorority sisters had suggested to me that Josh and I should go on a date. I immediately said, "No, he's too hairy… and not really my type." (Yeah, I was never one for really hiding my true feelings : ) 
Regardless, the subject of "us" was dropped and he went on to date the same friend's younger sister (funny how life works out like that) and I went on to date a few of his friends (I realize that sounds horrible; but don't worry, I didn't date them at the same time. I'd just always been the girl who got into long-term relationship after long-term relationship and when I got to college…I just wanted to date, have a little fun, play the field…: )
So anyway, because Josh and I were linked through our sorority/fraternity and because I was dating Josh's friends and because he was dating my friend's sister, we ended up spending a lot of time together during group outings/events. Eventually Josh and I started hanging out between classes in the student center and sitting next to each other in Chapel. Then somehow we started taking "field trips" together, just the two of us, just as friends; because again, we were both dating other people.
One day we decided to head to a local lake and skip rocks. I even know how cheesy that sounds; but it's true: the weather was gorgeous and we were tired after being cooped up in classes all day long and we just wanted to get out. Plus he wanted to show me how to skip rocks because being the city girl that I am, that was something I had never done.
We spent hours at the lake that day skipping rocks and talking…talking about our past, our present, and our dreams for the future. It was that day that I remember thinking that this "hairy guy" from small town America had somehow become my best friend and I couldn't imagine my life without him in it. 
Although we did not profess our undying love for one another that day, something between us had changed, our relationship had changed. At that point I didn't really understand what our friendship had morphed into, in fact, I just thought that maybe I was feeling a pang of anxiety for letting someone know "me" – the past "me" and the "me" I was striving to become; but when our next group date rolled around, it became obvious to both of us that our friendship was more than that; because let me tell you, that was the most awkward date I have ever been on in my life - lol.
Still weeks passed by without us discussing "us," mainly I think out of respect for Josh's girlfriend but also because I was terrified of ending up in another long-term relationship. Yet during those weeks, Josh brought me out to small town America (with some of his other buddies of course) to meet his parents and attend his church (some of the kids at church, actually they are all married adults now, still razz him about bringing me to church one week and bringing his girlfriend the next). 
And it wasn't until January 29, 1999 that Josh and I officially became an item. But even then, I wasn't ready; because somewhere deep-down I knew that he would be it for me…forever (man, that was a scary word back then). So I made my fare share of mistakes in our relationship but somehow he forgave me for them all; and in January of 2001 he proposed.
Now, Josh has never been know as the most romantic person in the world…he's too impatient for that sort of thing. I always get my Christmas gifts, birthday gifts and whatever-other-days-that-requires-gifts gifts early. He basically brings whatever he has bought home and hands it to me while still in the shopping bag. Again, not so romantic, but I know his heart is always in the right place. His proposal was not so different:
On January 27, 2001, we were sitting (actually, I was sitting in the recliner and he was laying on the couch) in his apartment watching TV and he asked if I wanted our 2 year anniversary gift early. Knowing that he would probably give it to me regardless of my answer I said, "Sure." He gets up, retrieves the shopping bag, plops back down on the couch, hands it to me and says, "Happy Anniversary, babe."
I proceeded to peer into the shopping bag and low-and-behold if it wasn't a jar of jewelry cleaner. I was stunned. I was speechless. I was ticked off.
I wasn't expecting any grandiose gift but I was certainly expecting more than a jar of jewelry cleaner. Hating to hurt his feelings though, I took it out of the bag and said, "Thank you."
He then starts telling me how I had been talking about needing to get my watch cleaned and how he thought by getting me a jar of jewelry cleaner would not only save me a trip to a jeweler but that now I could clean it whenever I wanted. It was at that point that I started to cry. I wanted to hurl that stupid jar at his thick, hairy, small town American head so badly…
But I didn't. Instead, I thanked him again and unscrewed the lid so that I could clean my watch in front of him… so that he could see how much I truly appreciated his really, really crappy gift.
When I lifted the tray from the cleaner, there sat a ring…I was stunned. I was speechless. I was still a little ticked off. And I was definitely crying.
When I looked over at my hairy, small town America guy, still lounging on the couch, and noticed he too was teary eyed, he gave me a little grin and said in his Okie drawl, "So, will ya'?"
How could any girl refuse such an offer, regardless of how mad she might be?  : )
Flashback Friday Participants
Powered by... Mister Linky's Magical Widgets.