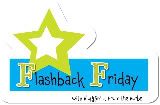 May's assignment: Since so many people get married during the month's of May and June, I have designated May's theme as "Going To The Chapel". So get out photos of your wedding, your sibling's wedding, your best friend's wedding; heck, you can even post photos of bridal showers, bachelorette parties, rehearsal dinners, and honeymoons if you'd like (just remember to keep them family friendly).
Wedding preparations (yet another lengthy post…sorry):
Last week, I shared Josh's and my friendship/courtship/engagement story. What I failed to mention was the fact that we were engaged for a year and a half! Yes, that is one extremely long engagement. But we both wanted to finish school. Josh finished a year ahead of me more-or-less (the "more-or-less" is a story for another time and totally falls on my head) and having that extra time to spend on planning the wedding made it almost stress free.
There was the invitations to choose, the flowers to pick out (I chose roses and peonies – my favorites), the bridal transportation to book,
and the church to decide upon.
Not to mention finding the perfect dress: which for me, took all of one day. My mom and I had gone to Norman to see about a sale they were having at a bridal store. I kind of had an idea of exactly what I wanted but was unable to find such a dress. The owner of the store told me she knew of a dress I would just love. She showed it to me and it was nothing I had envisioned. I had never wanted a strapless dress so I kind of fought her on trying it on but in the end she won. And once I had it on, I knew there would be no other dress that would even come close to that one. My mom and I both started crying…me, because it was just so beautiful, and my mom because she knew it was perfect AND she knew how much it cost…yeah, it wasn't one of the ones on sale (of course – no one has ever accused me of being cheap).
Anyway, besides putting together all the little details that goes into planning a wedding, Josh and I also enjoyed a multitude of showers during that year-and-a-half engagement
thrown by our friends,
our parent's friends,
and our churches.
With all of those showers and all of the generous gifts we received, you'd have thought we would have gotten everything on our registry…alas, it is now seven years later and I have yet to finish gathering up all of my silverware. If that proves anything, it merely shows we registered for way too much (I guess we're just greedy like that – lol)
One shower, that I most certainly did not register for was my personal shower, or as I like to call it my panty-party. I can honestly say I don't think I have ever been more embarrassed in my entire life. One of my best friends, Sarah, threw it and she had everyone write down their marital advice for me, which I had to read aloud in the end. Yeah, I could have done without that part – lol.
Aside from all of the lovely showers, I also had a Bridesmaid Luncheon thrown by my lovely and wonderful aunts.
Growing up, this was always a tradition among the brides in my family; however, when it was time for me to get married out here in Oklahoma, the concept seemed foreign to many. For those of you who don't know what a Bridesmaids Luncheon is, it is a small meal served the day before your wedding in honor of the ladies you have asked to stand up for you during the most important time of your life. It is the time in which the bride hands out her bridesmaids gifts and thanks each one of them for being such an integral part of her life.
My Bridesmaids Luncheon was held at an Italian restaurant in downtown Edmond. I don't remember exactly what we ate; however, there was a cake with little charms embedded into it. Each bridesmaid was to pull a string from the cake to find out what her charm was and in return, that charm would tell what her future would hold; for example: a little ring would symbolize an upcoming proposal or wedding.
Afterwards, my mom surprised all of us with a day at the spa. It was oh-so-relaxing. In fact, I would go through the whole wedding process all over again if I was assured such a relaxing few hours.
Unfortunately, pure bliss doesn't last forever and it was off to the rehearsal and rehearsal dinner. My uncle married us, so the rehearsal was as painless as possible
and then it was dinner time at Steak-N-Ale. I swear it's a miracle I fit into my dress the next day after all the eating I had been doing prior to the wedding.
So, that's pretty much it as far as pre-wedding stuff goes. Next week I will post photos of the actual wedding.
Can't wait to see what all you post this week. Have a great weekend, everyone!