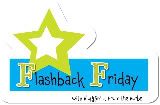 May's assignment: Since so many people get married during the month's of May and June, I have designated May's theme as "Going To The Chapel". So get out photos of your wedding, your sibling's wedding, your best friend's wedding; heck, you can even post photos of bridal showers, bachelorette parties, rehearsal dinners, and honeymoons if you'd like (just remember to keep them family friendly).
The wedding…finally (and yes, the post is long again but I promise that this time it is mostly pictures):
Josh and I were married on June 1, 2002.
Yes, I realize our anniversary is Monday. No, as of right now we have no plans. Apparently, according to Josh, it is my year to make the celebratory arrangements. I, however, always thought that was the man's job. See what seven years of marriage does to a couple…we can't agree on anything anymore…actually, that has nothing to do with being married for seven years – we've never been able to agree on anything : )
Well, we do agree that our wedding was a blast. I am sure every bride says that, but mine really was. Friends and family drove and flew from all over the country to be there on our day.
(and this is just a pic of some of my side of the family hanging out at my parent's house afterwards)
Many of them even took part in the event: My uncle married us, my dad gave me away, Josh's dad served as his best man,
Josh's uncle and my brothers were Josh's groomsmen and jr. groomsman, my sister and my sister-in-law were my bridesmaids, my cousins served as my jr. bridesmaid and my flower girl,
my Granddad read some scripture,
and one of my other cousins sang during the ceremony.
It was truly a family affair; which is exactly what we wanted.
Afterwards, we took the obligatory photos
(Josh's fam)
(my fam)
and then it was off the the reception which was held at the Christian college where Josh and I graduated from.
We did all the usual stuff: drinking the punch and cutting the cake,
throwing the garter and the bouquet (which coincidentally my sis caught and needless to say my dad was not a happy camper).
We also had dancing, which is kind of funny because since our wedding the college has now put in the rental agreement that there is to be no dancing. It wasn't in the agreement at the time, so technically we didn't break any rules…we just might have stretched them a little : )
We were really a little nervous about the whole dancing thing not only because of the school's disapproval but my Granddad's as well. But I LOVE to dance so we figured we'd go ahead and test the waters. As far as my Granddad was concerned, it turned out our worries were more than needless…
he ended up being the life of the party and was showing us all a thing or two on the dance floor (love ya, Granddaddy!!)
Anyway, Josh and I shared our first dance (it consisted of two-stepping to "I Won't Dance" by Frank Sinatra)
but after that I was left to dance and socialize with my friends and family because if you couldn't tell by the title of our first dance song or the death grip I had on Josh's arm, Josh HATES to dance.
(Jayna, Mandy, Me and Lynn)
My cousins surprised us by singing us a song
and we even had a few celebrity appearances: Kenny Rogers, Morgan Freeman and Sonny Bono were all in attendance.
(my uncle Leonard, one of the caterers, and my dad)
The whole evening really was just one fun blur - filled with family, friends, laughter and love.
********************************************
Since this post is already too long, you'll have to wait until July to see honeymoon pics. I bet you can't guess from this pic where we went : )
********************************************
Thanks everyone for joining in this month. It has been so fun seeing your wedding photos. As for next month's theme…
June's theme: "The Buddy System" – I want to see pictures of you and your friends or your kids and their friends and then reminisce on why that photo, that person, and/or that time in your life was/is so special.
**The normal auto-linkie I usually have posted is not working right now. So just click on the Mister Linky button below and it should do the same thing, just on a separate/new page.**
Flashback Friday Participants
Powered by... Mister Linky's Magical Widgets.