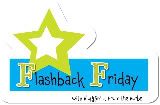 June's theme: "The Buddy System" – I want to see pictures of you and your friends or your kids and their friends and then reminisce on why that photo, that person, and/or that time in your life was/is so special.
Meet Farrell and Haley -
Two girls I pretty much grew-up with. Not only were they my best friends but I also would have considered them part of my extended  family as well.
We all met ice skating and I guess you could say we traveled the world together. I became friends with Farrell when I was around five or six years old and Haley I did not meet until the fourth grade. Unfortunately Farrell and I lost touch over the years but have just recently reconnected through Facebook.
Haley, on the other hand, is my life-long friend.
Even though we may go months without talking, we always pick right back up where we left off. We have been through it all together, the good times and the bad – first crushes, first heartbreaks, high school graduations, college graduations, and weddings.
Haley has been an integral part of my life and there is no way I can look back on any season of my life without remembering how she played a part in one way or the other.
Flashback Friday Participants
Powered by... Mister Linky's Magical Widgets.