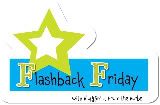 July's theme: Holiday Road. Post photos of past vacations.
Last week, I talked about our trip to California and Jack's first visits to see the infamous mouse at Disneyland. Naturally, I thought I would follow up with our trip to Florida to see the mouse.
In 2007, a few months before Beau was born, Josh, Jack and I all headed across the country through my old stomping grounds in Atlanta to visit family and friends
and then down to St. Augustine, Florida, the nation's oldest city, for some sun and relaxation.
During our week stay in St. Augustine, we decided to take a one day trip down to Disney.
I don't know who had more fun – Jack, or Josh and I watching Jack.
Josh, of course, spoiled the kid by buying him whatever he wanted... what a sucker : )
Jack loved it all, naturally; but I was shocked to see what a great time Josh had as well. He absolutely was in awe of the fireworks….of course.
Me, I just enjoyed watching my boys enjoy Disney World for their first time. It was a magical experience…even if I was almost 6 months pregnant.
We certainly do love the Mouse in this house!
Maybe next year, we'll be able to take Beau.