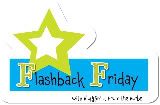 July's theme: Holiday Road. Post photos of past vacations.

One of our favorite places in the world to vacation is Maui. The mid-80 degree temperatures, the light breeze, the sand, the waves, the palm trees…they are all right up my alley.
Unfortunately the high-priced plane tickets are not, so we don't get out there near as much as we would like.
Josh and I went there on our honeymoon for a week and then for two weeks when I was pregnant with Jack. But since my scanner is still not working, I am posting some pics of when Jack, who was a year and a half at the time, my mom and I all went out there for a relaxing little getaway.
We discovered our own little private beach where Jack could run around in his birthday suit…
Well birthday suit plus swimmies : )
My mom is probably going to kill me for posting a picture of her in a bathing suit but I just think this next one is too cute. Besides, my mom looks great in a bathing suit!
We went on a sunset cruise where Jack proved to be the life of the party by dancing the night away and telling anyone who was carrying a beverage "Cheers!", which coincidentally was just about everyone.