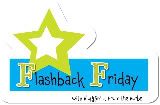 July's theme: Holiday Road. Post photos of past vacations.
So this is it, the last Friday of July. Next week we will start our new theme of "Water, Water Everywhere" where you are assigned to post photos of lake, pool, sprinkler, ocean (you get the point) fun.
This week has been so crazy, I haven't really had a chance to work on my scanner so I am stuck with some still rather recent photos.
On Monday, for i heart faces, I posted a pic of Jack and my sister Beth enjoying the beach in Destin, Florida last February (2008).
What I didn't explain was that that was the end of a very exciting vacation my mom treated the boys and I to aboard the "Disney Boat" (as Jack likes to call it).
We attended Pirate Parties,
     swam in pools shaped like Mickey Mouse,
played on indoor playgrounds,
visited with characters,
and ate till our tummies were more than full.
We also got to visit the Bahamas and Disney's very own island, Castaway Cay, where we were blessed with scenic views such as these.
Not to sound cheesy, but it really was a  magical vacation. (Thanks again, Mom! The boys and I are ready to go again whenever you are.)
So that's it. Here's to hoping you all have had a wonderful summer filled with magical vacations of your own.
See you next month for our "Water, Water Everywhere" Flashback Friday theme.