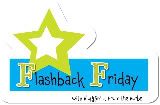 October's theme:  "Costume Party." You can post photos of you or your children dressed in some sort of costume and it doesn't necessarily have to be a Halloween costume.
I am somewhat obsessed with history…family history to be exact. I think it's so interesting to know not only the names of the people from which we descended but their stories as well.
For the past year or so, I have been diving into the history of my dad's side of the family. I have enlisted the help of aunts, uncles and cousins and the information they have passed along has been intriguing to say the least.
Among the information, they have also sent photos; and you know how much I LOVE photos. What amazing things I will have to pass on to my children!!
One photo was actually of my dad as a little kid, dressed up in his favorite Zorro costume. With this month's theme being "Costume Party", I couldn't help but post it.
Seriously, is that not the cutest thing you have ever seen?! My boys would have totally dug an outfit like this!!