Friday, December 19th is when we celebrated our Christmas. It is tradition for us to take a picture on the stairs before heading into the living room to see what goodies Santa might have left under the tree. Obviously, Jack was very excited.
And from the looks of things, rightly-so. Santa must have been extremely impressed with my boys' behavior this year - that or he fell for Jack's shirt that read "Dear Santa, I was framed".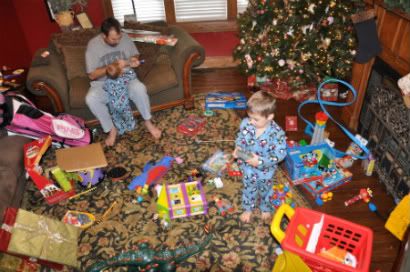 Either way, both boys were in awe of all of their many, many new toys (spoiled brats).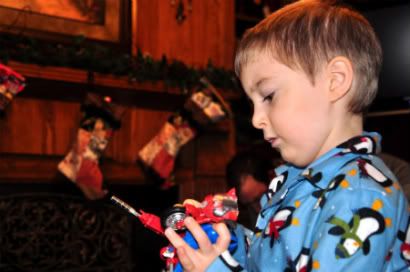 Jack received a new pet (which honestly freaks me out a little).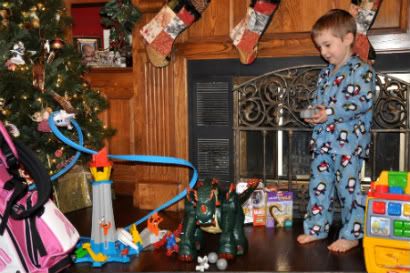 Meet Dino/Spike - the name changes daily...poor dinosaur is already suffering from an identity crisis.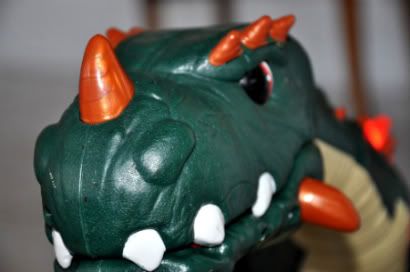 Not to mention constant babying (yes, that is Dino/Spike getting a ride in a grocery cart),
and the terrorizing of two young boys.
Beau on the other hand,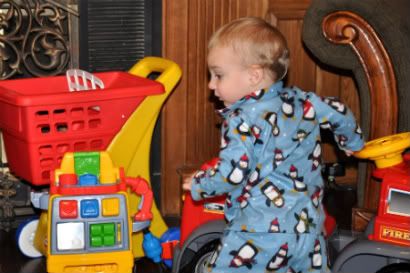 among many things, received a fire truck - which he likes;
but is just as content in playing with Jack's toys.
Wish I'd known that earlier...I could have saved a lot of money.