Thank the Lord! I love the holidays but I will be happy when this week is over. I am beyond overwhelmed right now. We are leaving for New York early Sunday morning; therefore, Santa has graciously said he would pay us a visit a week early. That means ALL of my shopping must be done (I still lack 3 gifts), Christmas cards must be mailed (plan on doing that in the morning), bags must be packed and house must be cleaned (I have no idea when this will get done - probably at 3 A.M. Sunday morning), and dozens of cookies and other goodies must be made to hand out (I have already baked and decorated 6 dozen sugar cookies for the boys Mother's Day Out Christmas party tomorrow; and I have made well over eight jars of homemade hot chocolate mix - I will post on that later).
On top of all that, I still need to catch up on my blogging after a week without a computer. I am sure the rest of you find yourselves just as busy; however, you are probably better than I am about handling the constant insanity that accompanies this time of year. What are your secrets?
Okay, now to catch up a little bit more: This past Thursday we had Jack's pictures and our family pictures taken at
Take 2
. Once again, I think they turned out really cute. I am always so pleased with their work! You can see the proofs
here
.
After that, we took the boys to see Santa at Bass Pro - sounds a little red neckish, but hey, it was free (seriously - they give you a free 4X6 photo), there was no line, they let you take your own photos, and they always have the cutest decorations.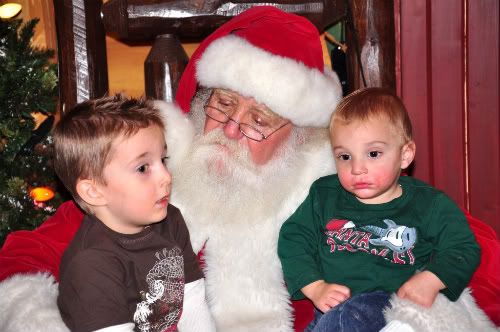 And while Josh and Jack played on the boats and with the remote controlled cars,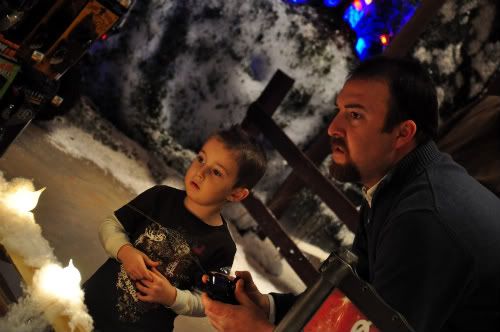 Beau was busy making new friends.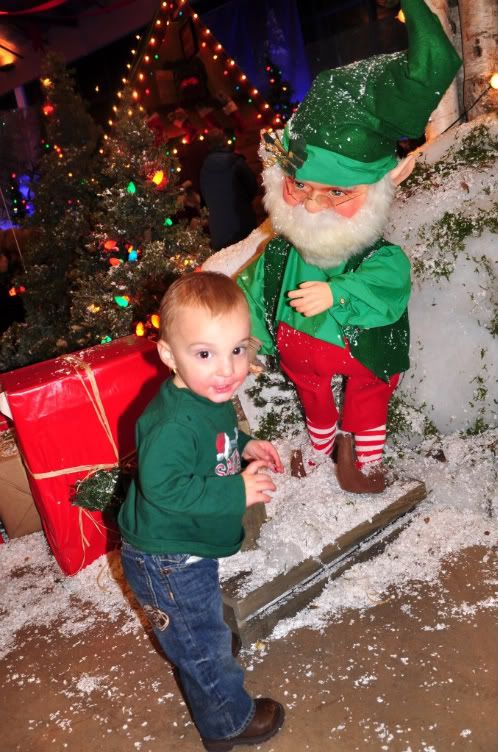 Once we finished our Bass Pro outing, it was off to see the Christmas lights in Yukon. Since it is on our way home, it is the perfect place to stop and has therefore become an annual tradition.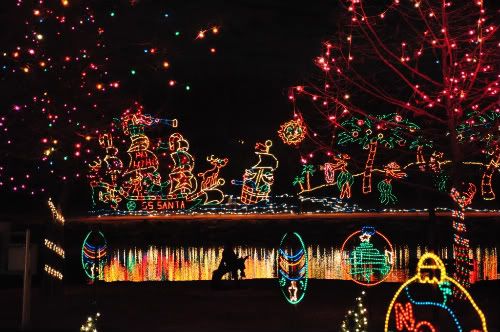 Beau didn't last long;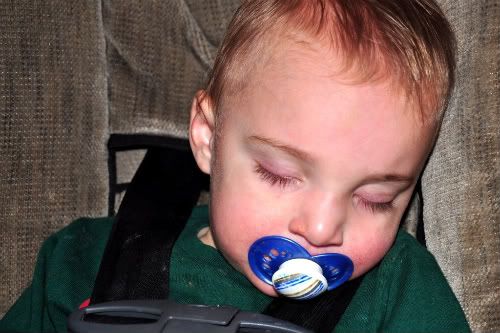 but Jack was enamored with all the lights, especially the ones set to music.