Hallelujah! I'm back (and just in time for Flashback Friday too)! I got my computer back late last night. Luckily the hubby has a computer friend who figured out the problem the virus caused and was able to simply delete my Internet Explorer and reload it; therefore, none of my files or photos were jeopardized.
Anywho
, I apologize to everyone for my absence this week and hope you can all find it in your hearts to forgive me for my lack of comments and responses...after all,
tis
the season ; )
As for Flashback Friday...this week's photo is of my crazy brother Mike and me. When we were younger, the 'rents use to take us to downtown Atlanta to the big Rich's department store (which no longer exists because it was bought out by Macy's many, many moons ago). At Rich's we would ride the big pink pig (it was like a kiddie train but it was in the shape of a pig; don't ask me why, because honestly I don't know) and then we would visit Santa. It really is a wonderful childhood memory. This particular picture I believe was taken in 1983. Don't ya just love the heavy bangs and flipped out hair?!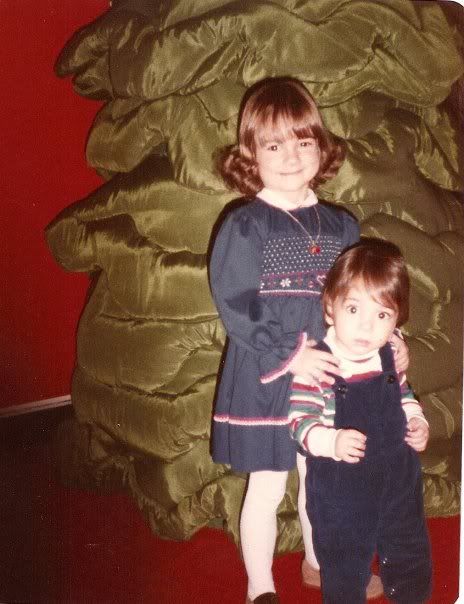 Again, please link back to here so that your readers can join in too if they'd like.
<
Flashback Friday Participants
Powered by... Mister Linky's Magical Widgets.