Without my computer this past week, I have fallen
very
far behind with my blogging. So please excuse me while I make quite a few posts over the next couple of days.
Last week, Jack and I decided to work on his
cutting skills
again. This time I opted for something a little bit simpler. So thanks to a post from Amber, we set to work making a Christmas chain.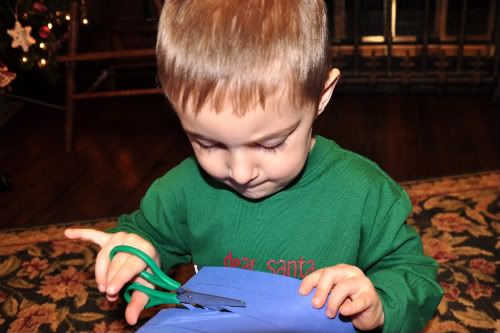 Since we are leaving town this Christmas, we didn't make them to correspond with the number of days until Christmas as Amber suggested. But instead we made them to decorate a tree that is to go in the boy's playroom. Although Jack's attention span lasted all of three or four links, he enjoyed making them and loved showing them off to everyone who cared to look.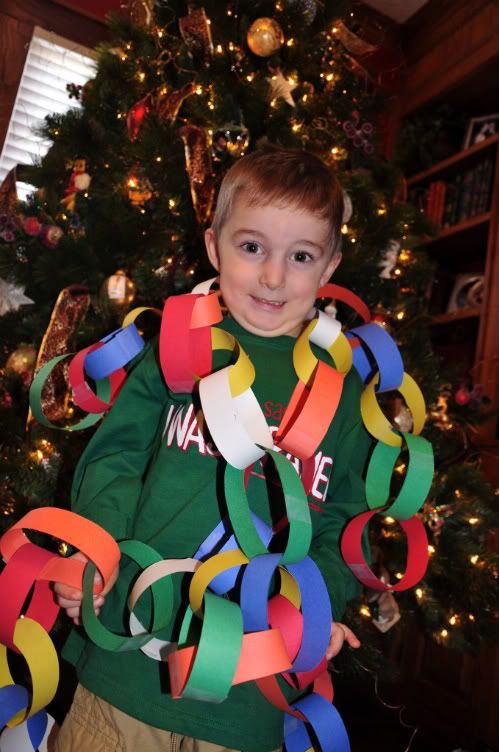 Thanks Amber, for the great idea. Next year we will definitely make one to countdown until Christmas!