After we celebrated Christmas at our house on the morning of the 19th; Nana, Papa and the boys' great-grandma came over bearing even more lovely presents.
I don't think the boys will ever get tired of ripping open gifts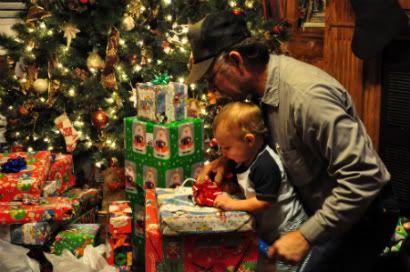 of course who does? -
Especially when you receive gifts like this (a
Lowepro - SlingShot 350 AW
...the Mercedes Benz of camera bags):
and this (a Le Crueset grill pan and Panini press):
Just FYI - those gifts were for me, not the boys - I had to brag a little. Hope you all don't mind.
Now it is your turn - did you all get what you asked for this Christmas?