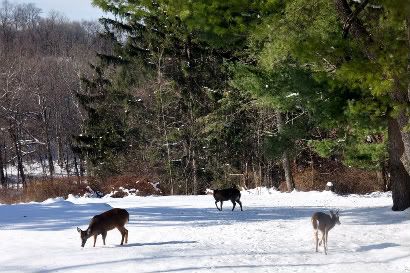 Not really though.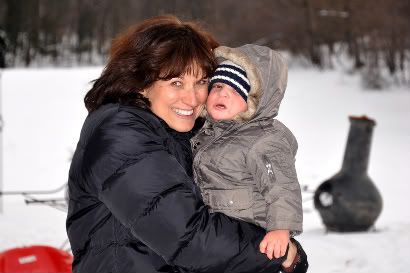 Grandma is fine. She didn't even sustain a scratch -
She is just as beautiful...and crazy as ever.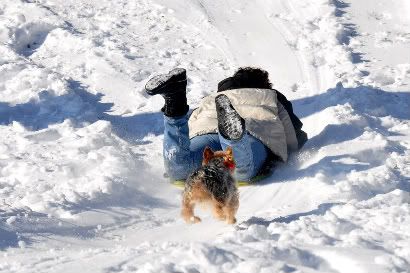 Everyone else is okay too.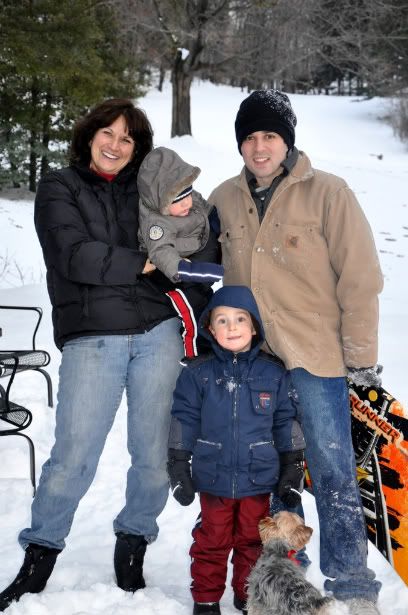 Although, Beau wasn't quite sure what to make of all the snow we saw while in New York.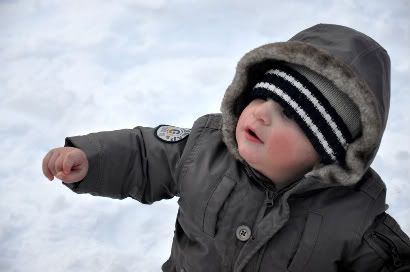 At first he kind of liked it.
Then he realized it was cold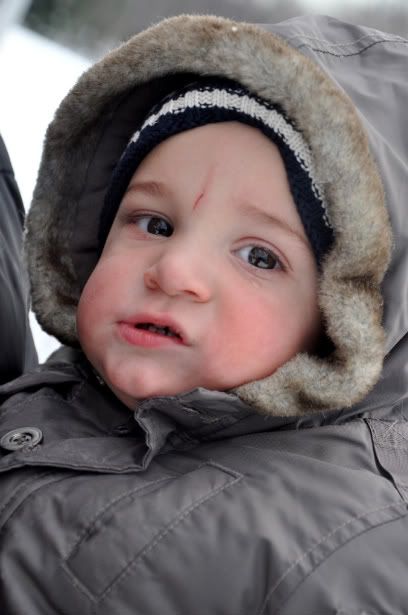 especially when he couldn't keep his gloves on;
therefore, he quickly grew tired of it.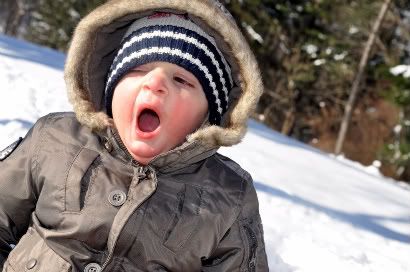 Jack on the other hand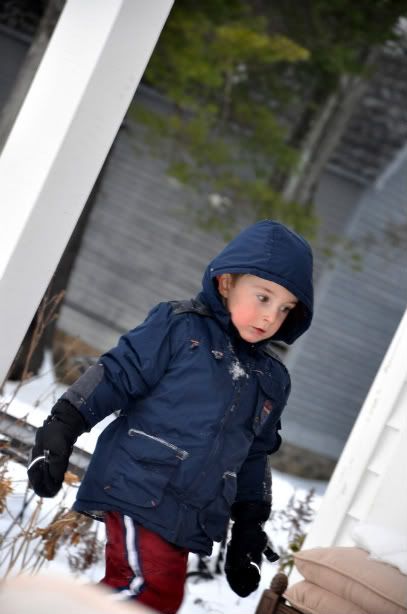 loved every minute of it.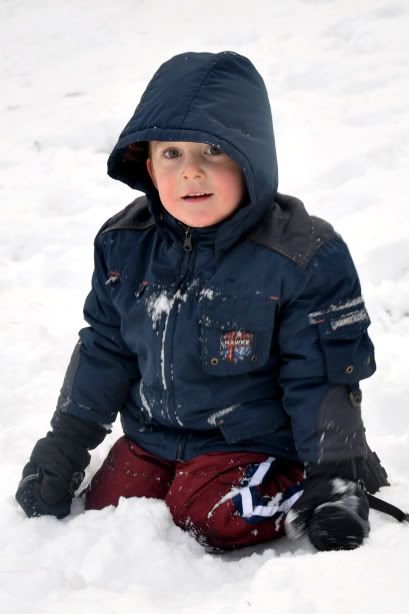 And crazy Uncle Mike -
well, I think he was just happy to have a play-buddy.