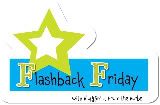 It seems crazy to be posting snow pictures when we have received nothing but spring like weather for the past week. Seriously, while those to the north and east of us have been receiving buckets of the white fluffy stuff we have had temperatures in the upper 60s. It has taken everything for me not to go out and start working in the garden.
Nevertheless, "snow" or rather "what winter means to you" is this month's Flashback Friday theme, so here I am daydreaming of snowball fights and yet wishing for the flowers to bloom and the grass to turn green.
So obviously we don't get too much snow here in Oklahoma and when we do, sledding isn't always an option due to the flat lands that inhabit this state. Therefore, we are left to make our own fun - so out comes the four wheeler with innertube attached.
This photo is of Jack and my niece Brynnley in the aforementioned innertube back in 2006 right before Jack's second birthday.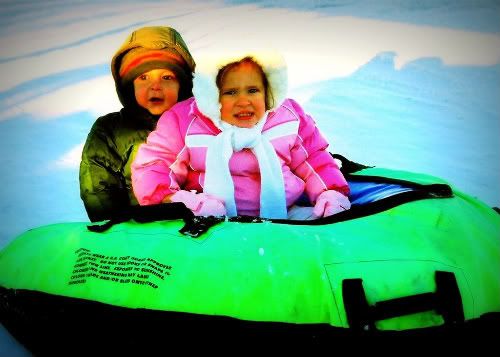 Flashback Friday Participants
Powered by... Mister Linky's Magical Widgets.