I am having such a hard time figuring out how this angelic face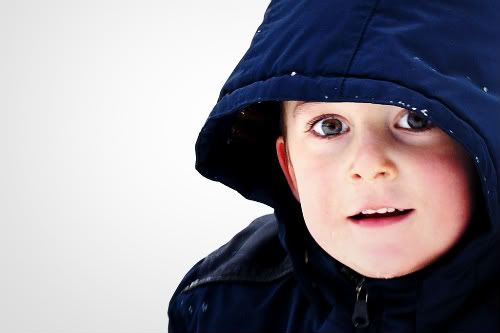 can be such a little terror at his Mother's Day Out Program. In just a four hour period today, my little Jack received not one time-out but
five
. Reasons ranged from not listening during class to not participating in crafts and apparently he also hit someone.
I just don't know what to do because when we're at home or at church or even out in public he's one of the sweetest kids ever...very polite and for the most part very obedient. In fact, when I talked to him about what happened today at school he was telling me all about it non
chalantly
, that is until he realized I was crying - and then he too started to cry and told me he didn't like seeing me upset. Don't get me wrong, he has his
ornery
moments at home too, but never anything like this.
I am terribly upset and beyond bewildered at how to handle this situation. I feel as if I am failing at being a good parent somehow and I don't know what to do about it.
And just so you all know, it is very hard for me to write all this down for the world to see. I am without a doubt one of those women that likes for others to see me and say "Wow, she really has it together." I guess I'm just trying to keep it real here.