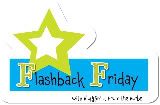 February's assignment: For every Friday in February, post a picture of "Love". That means you can post photos of people in love or showing love. You could post photos of those you love or simply photos you love. February is pretty much up for grabs as to what you can post. Can't wait to see what you all come up with.
Well, here it is - the last Friday in February. Where does the time go?
I had a hard time deciding on this week's photo but since I posted photos of my hubby, my kids, and my parents; I figured I'd better post a photo of my siblings. Besides, I think they are kind of great too.
This picture is from my mom's birthday a couple of years ago. I won't divulge which birthday (because I still want us to be on speaking terms by the end of this post); but lets just say it was a big one.
My dad had organized for us all, including my aunt, my grandparents, and my mom's best friend to all be there and surprise her with a beautiful party. He even had a professional photographer come and take photos of us all.
This is a photo of my brothers, my sister, my sister-in-law (unfortunately, Josh was unable to make it do to his work schedule), my mom, and me. Each and every person in this photo holds a special place in my heart. I may not always treat them as kindly as I should, but I love them more than they will ever know. My life is truly blessed because they are a part of it and a part of me.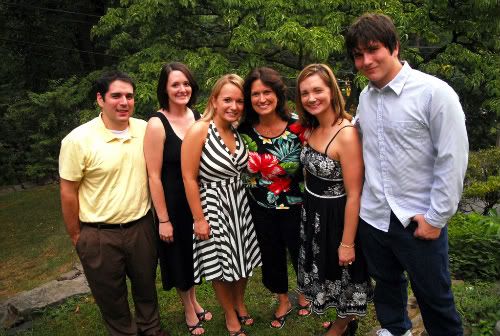 March's assignment: Sports and Recreation. It's time to dig deep into those photos and find some pictures of yourself or your kids playing a sport, dancing, ice skating, playing chess...or darts...or pool...or whatever it is that floats your boat. I am dying to see what photos you all end up posting. This should be a really fun month.
As always, if you have a spare minute or two, please stop by some of the other links and leave them some lovely comments.
Flashback Friday Participants
Powered by... Mister Linky's Magical Widgets.