I normally don't enter the adult contest of
i heart faces
mainly because I don't really have that many adult photographs (kind of comes with the territory when you are the stay at home mama of two kiddos). However, when I came across this one, I couldn't resist.
This photo is of my crazy brother Mike, his beautiful wife Kim and my two kiddos. I love the silliness of this photo and I love how you can see beyond a shadow of a doubt how much Mike and Kim love their nephews and how much their nephews really love them.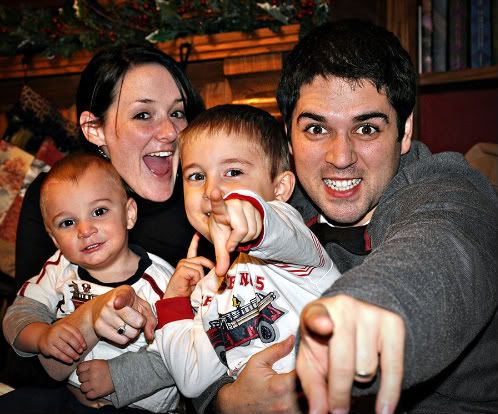 For more "silly" photos go to
i heart faces
.