well, if nothing else, they at least share a good laugh together.
I promise (I think) this will be the last post of our trip to New York. (Try not to get too excited!)
We really did not do too much sightseeing while we were up there over the holidays. Which is probably a good thing too, or else I would still have another 10 posts yet to do before I was caught up...which conjointly means you would have had yet another 10 posts to read about our trip that happened two weeks ago. : )
At the beginning of the week the snow was at least eight inches deep and us Southern-born-and-bred people, well, we just don't drive in that stuff. It's dangerous. For everyone.
Anyway, Christmas was Thursday and we left on Sunday - so really, that left us very little time to "do" much. We managed to squeeze in a trip to West Point...which coincidentally was closed, except for the visitor's center.
We drove through Sleepy Hollow...you know, the home of the Headless Horseman. It was really very beautiful.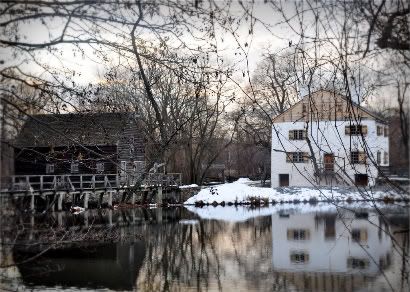 And we went bowling.
Now, you must know something about my family: we are all
extremely
competitive people. Even growing-up, we, as a family-unit, pretty much avoided any and all family activities centered around our competing against one another: no board games, no putt-putt golf, no bowling, etc, etc, etc.
So this trip to the bowling alley was really a first for us. We have my hubby to thank for that. I'm forever baffled by the things he introduces to my family. We show him the world. He shows us things like fishing and bowling. (lol) - (I love that man!)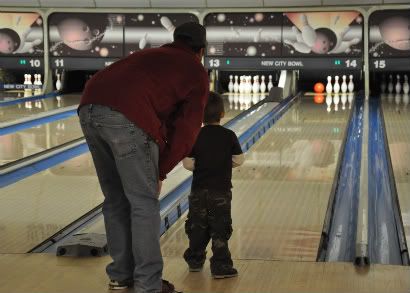 Anyway, the boys played on one lane. And us girls...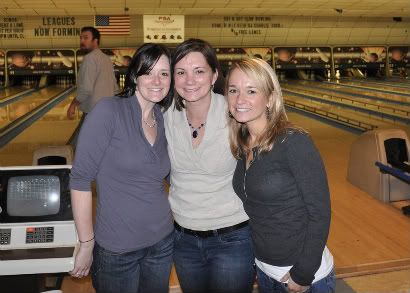 well, we played on the bumper-lane with Jack. We're good about making sacrifices like that.
Dad sat nearby and refereed (just in case things got too out of hand).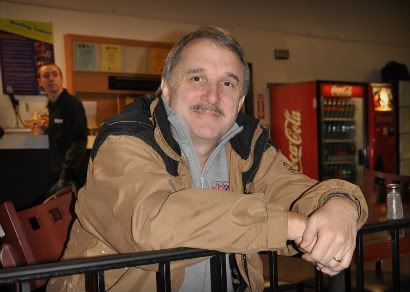 And all was fine until we found out Aunt Kim was some kind of professional bowler (or at least the spawn of one).
We quickly kicked her off our lane and sent her to play with the boys.
She wouldn't talk to us the rest of the afternoon.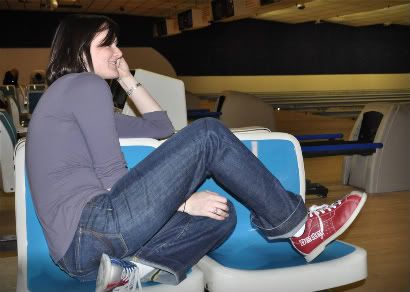 Who needed her for entertainment, anyway?...We had Jack!!