This week's theme over at
i heart faces
is Black and White.
The following two photos were taken over the holidays during our visit to New York. I love the expression on Beau's face in reaction to his first "real" snow - actually, I think he may just be freezing : )
And the picture of my sister reading "Twas the Night Before Christmas" to my son Jack melts my heart every time.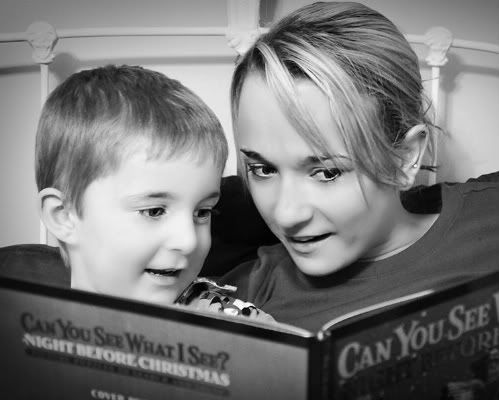 To see some really fantastic Black and White photos, or to join in yourself, head on over to
i heart faces
.