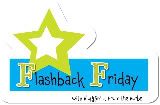 March's assignment: Sports and Recreation. It's time to dig deep into those photos and find some pictures of yourself or your kids playing a sport, dancing, ice skating, playing chess...or darts...or pool...or whatever it is that floats your boat. I am dying to see what photos you all end up posting. This should be a really fun month.
So, I've posted pics of my early childhood devoted to figure skating and I've posted photos of my high school years spent dancing. I figured since this was the last Friday of April, I would continue along that same path this week by posting photos of what I did during the college years to stay active.
1997 was a crazy year for me. Not only did I graduate from high school but I also said goodbye to the wonderful state of Georgia, a place I was born and raised - which coincidentally meant I had to say farewell to all of my friends.
I had originally planned to attend college in New York (ironically the same college my dad became president of a few years ago) but when my parents told me of their plans to move the family to Oklahoma…my plans changed.
I wanted to have friends to hang out with when I came home from college during the summers and holidays; so, I decided to go attend Oklahoma Christian University for a year.
As luck would have it, a new ice rink had just opened a few short miles from the college. I went up there to see if they could use any help with their group classes and before you knew it, I was coaching not only group classes but private students as well.
Somewhere in all of that coaching, I even got to skate with the Russian Ballet On Ice (lol – it sounds a lot more impressive than it actually was). It was nice to skate for myself again.
Anyway, I loved my job but I was having a hard time acclimating to my new school. I went the whole first semester without making too many friends. Although I had a dorm room all to myself, I was still able to become acquainted with a few of the girls who also lived in my building.
Sooner than later though, they had all pledged to different sororities (or rather "social service clubs" as OC called them) and were off doing activities with them. Not really thinking I was the sorority type, I did not rush; which meant I was finding myself alone a lot more than I cared for.
Second semester rolled around and some of the girls on my hallway had talked me into joining their sorority/club. I reluctantly did so thinking it couldn't hurt anything; after all, I would be attending college in New York the next year.
Before I knew what hit me, all that "alone time" was quickly taken up with various activities and events. Somehow, I even found myself playing sports that I had NEVER considered playing…at least not where other could see me. But here I was, girly me, on a number of different intramural teams.
I quickly figured out why I stuck to the girly things…basketball and volleyball were NOT my thing (my husband still makes fun of my basketball skills, or rather lack-there-of). And soccer…well, I avoided it at all costs. I did however fall in love with softball and flag football. I didn't say I was good – I just particularly enjoyed these.
Needless to say, what was only supposed to be a year spent at OC turned into several more – because of my job as an ice skating instructor, because of my wonderful friends (many of them are listed in my "Keeping Up With the Joneses" blog list in the right-hand column) and because eventually I met my husband. It's funny how life works itself out that way.
Again, if you have a spare minute or two visit some of the other links and leave them some lovely comments. Also, please notice I have listed the upcoming months' themes in the right-hand column under the "Flashback Friday" button.
April's assignment: Because April is when a lot of high schools hold their prom, I have dubbed April's theme as "Black Tie Affair". I would love to see photos of you and/or your family dressed up. It doesn't necessarily have to be "Black Tie", but rather it can be any occasion that calls for you to be dressed up a little more than usual: prom, formals, theater shows, balls, parties…you get the general idea. I can't wait to see what you all come up with (I really am hoping and praying that some of you post photos of your high school formals – lol).
Flashback Friday Participants
Powered by... Mister Linky's Magical Widgets.